Spring is here! What are you into right now? Here are 5 things that really float my boat right now:
1. Las Cafeteras "Mujer Soy"
Kathy Cano-Murrillo shared this in a group I am in. The song is AWESOME and I could listen to it all day. The message is interesting too, this mix being released to coincide with International Womyn's Day. I am not all for women above anyone else – I am for all to be equal, no one better than the other. But, the first step to understanding is knowledge and knowing so if this message helps accomplishment that, I'm there. The beat is awesome too ;)
2. Target's new return policy
Target is now giving you up to one year to return Target branded and licensed products in their stores! Get an extra 30 days if you are a Target Red Card holder. I am so excited about this because I think it is a bold, smart move to help us all have more faith in purchasing.
Effective immediately, you can bring back Target's exclusive owned-brands, with receipt, to a Target store and receive a full refund within one year of the item's purchase date. The new return policy applies to over 70,000 items from all 32 private-label brands, like Merona, Nate Berkus, Liz Lange, Mossimo and Threshold, C9, Xhilaration and Chefmate.
But that's not all … guests using Target's Baby or Wedding Registries will now have up to a year from the registry event date to return or exchange items.
Also, REDcard holders receive an extra 30 days to return nearly all items… get a Target REDcard online now.
Start shopping at Target now and read more about the new Target Exchange and Return Policy here.
3. Tombow Dual Brush Pens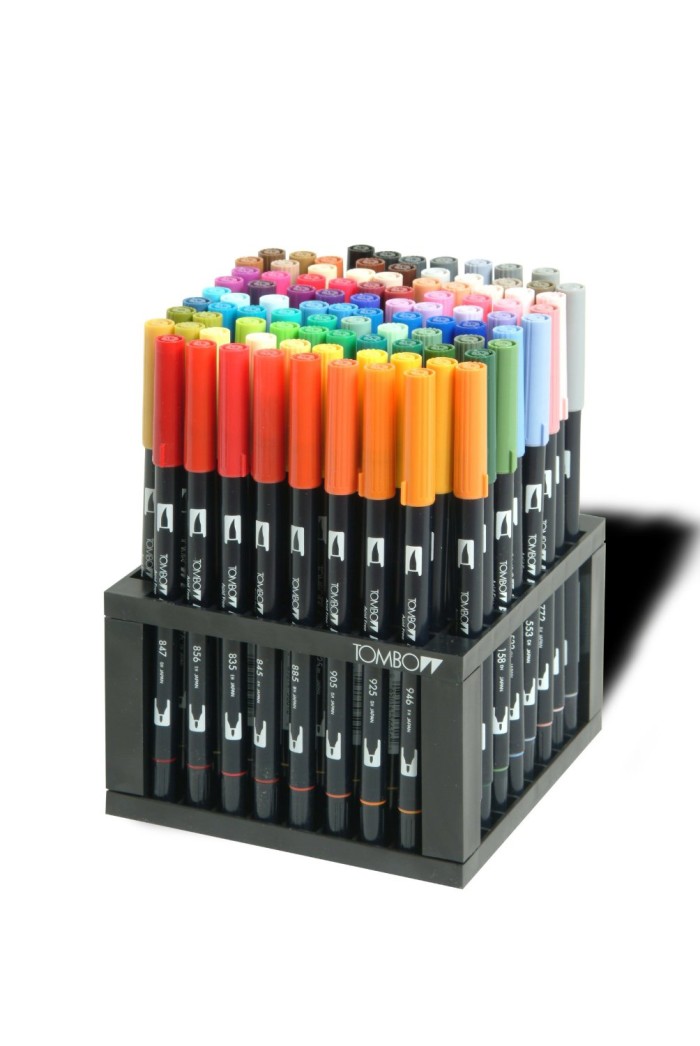 I started trying lettering and drawing again more seriously this year and my go to has been Tombow's Dual Brush Pens. I am on their design team again, after a break for almost 2 years, but I am using the pens for more reasons than my being on their design team. The Tombow Dual Brush Pens are easy to blend and very forgiving, perfect for when you are just starting out or wanting to crank out a bunch of lettering. To see more of my lettering, check me out on instagram. Get Tombow Dual Brush Pens on Amazon for a song.
4. Origami Owl Lockets
I got my first Origami Owl locket last month and I totally love it! I recently ordered from my local consultant, Monique Beck, and was so pleased to receive the order in less than 3 days from when I placed it online. I had no idea Origami Owl had earrings – I wore these to Scrapbook Expo and got so many compliments! I also ordered a camera and a coffee cup charm to put inside my "blog" locket – they are so cute! Stay tuned for a new video coming soon on how easy Origami Owl lockets are to assemble and customize. You can change them every day if you want! Find a local Origami Owl consultant on their website at origamiowl.com.
5. Hello Kitty Fuji Instax Mini
I just saw this online and I KNEW lots of crafty peeps would love this. It is absolutely adorable and I kinda want one. I KNOW Katie would use it all the time if I got one. You can't really call yourself a Hello Kitty fan if you don't have a Hello Kitty camera, right? Get it here: Hello Kitty Fuji Instax Camera
What are your favorite things right now?