In the last few weeks I've been working on something new: layout kits! Currently Collective Journey is carrying two layout kits I designed just for summer. These are exclusive to CJ's and are very limited edition so if you want one, you'd better hurry over and get one!
Sunkissed Layout Kit
On The Beach Layout Kit

Last Friday I got quite a few more layouts done while scrapping at The Scrappin' Table. I used some of the new papers they have so they are on display at the store.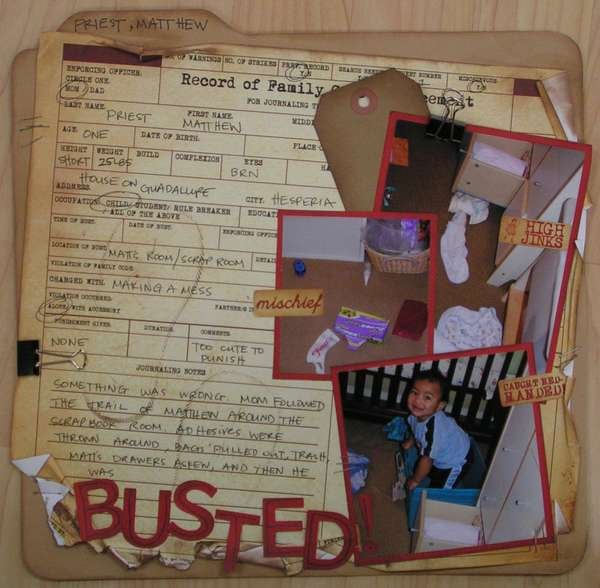 I used the "Busted" line from Creative Imaginations on this one.

This paper is actually is the pet line form Sonburn Designs but it works perfect for boy too. It is all doublesided so on the back of one of these are pawprints! LOL
Here's one I did about Elena, one of my good friends. I used Bg Euphoria. I have had this pic in my stash for sometime–it was taken at Pink Pineapple and the background was so bright it was hard to find a paper to match but this pp is perfect.
And top secret, I am working on developing an extensive scrapper's event for fall. This one won't be in any store and the projects we'll be making won't be for sale anywhere else. If you're interested in such an event, just send me an email!
Off to scrapping!