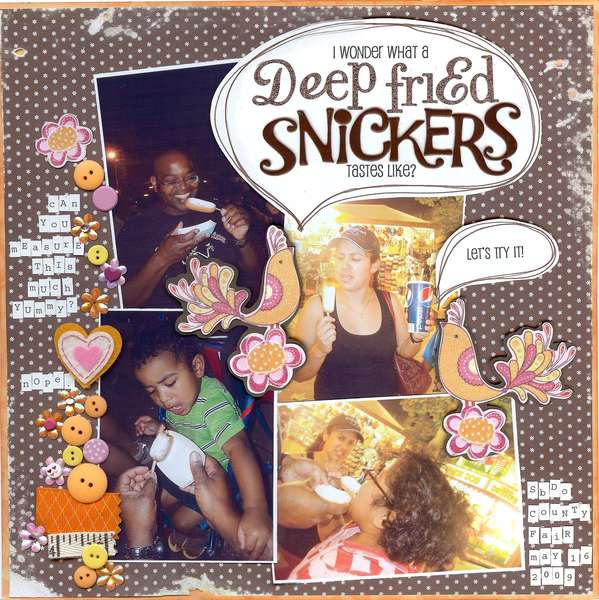 That's my fave layout right now. I did it for the Pink Pineapple DT and for a couple of challenges too. I used some of my fave American Crafts products too! They are doing a little contest over on their blog and there are still a few days left to enter ;) The three AC products I used on this LO were buttons, paper, and thickers.
Supplies:
Paper – American Crafts (brown), ProvoCraft, Best Creation
Buttons – American Crafts, Joann's
Stickers – American Crafts, K & Co
Cardstock – Bazzill, Neenah
Sequins, Ribbon – From My Stash
Font – Pupcat
Pen, Tiny Alpha Stickers – EK Success
Brads – Heidi Swapp, Target, Queen & Co.
I haven't blogged much this weekend with my car being broken into and then I had a sleep study last night–there is not much sleeping involved in a sleep study really so I am a bit out of it. Hopefully I can catch some zzz's when Matt naps later ;)
Zutter just started a group on NING, a social networking site. Check it out–you can meet the DT, chat with us all, ask questions, share your projects, and share your love of Zutter products! Plus we plan on having live chats, challenges and more!
I'm in the process of uploading TONS of stuff to the gallery there. Hope to see you on there–stop by my place and say hello when you sign up.