I absolutely adored this kit! I guess it helped that I just got back from the beach, but I was just loving working with this kit. 

The color combo was fun, bright and lively. I think my favorite part, though, was all the fun extras. Trims! oh my the trims!!! 
I felt the need to add a little bit of crisp white, so you will see some white cardstock along with some Gesso. I like Gesso because it covers over dark colors with one coat, but you can use plain white paint too. 
On this page, I misted the background with some smooch spray ink, then painted a kind of messy area with Gesso to make my title standout.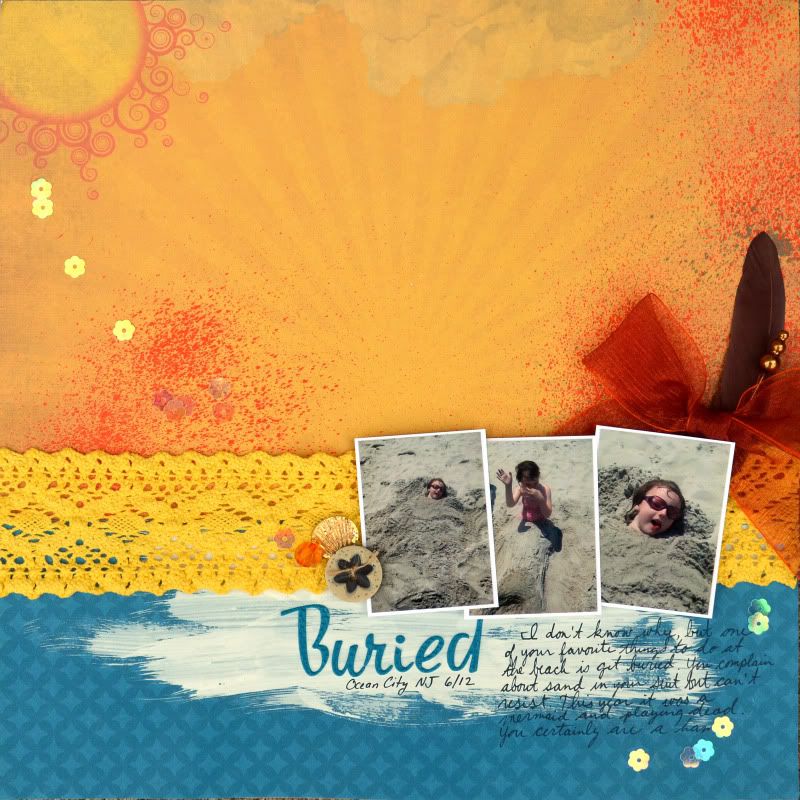 I just adore the feather and the pin! Oh, and that yellow crocheted trim – amazing!!
Not in the kit on this page – Gesso, alphas, mist, white cardstock.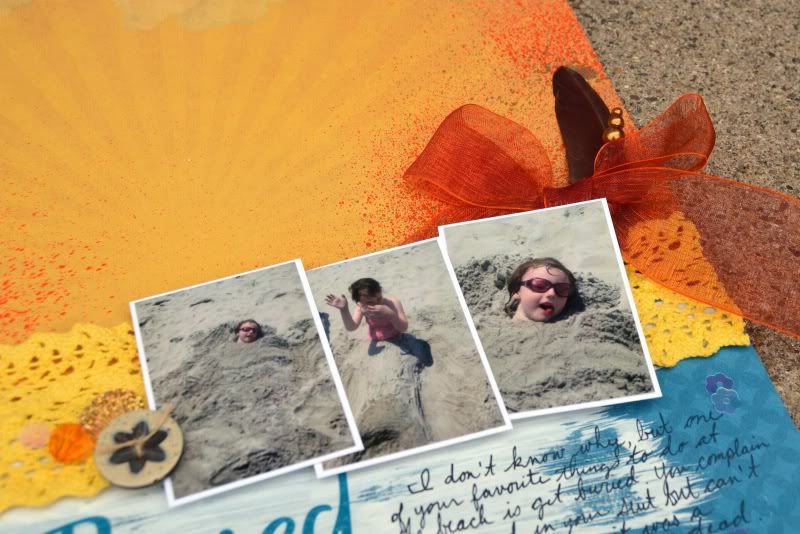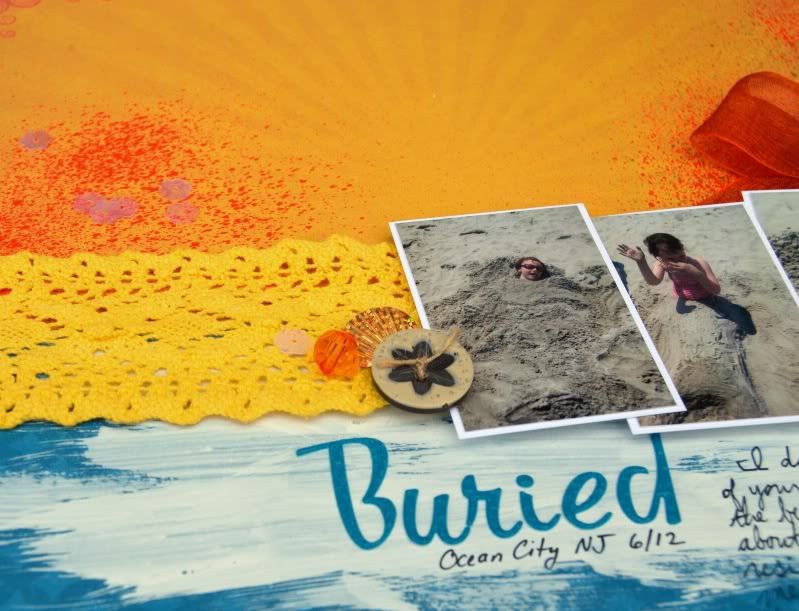 Here I sprinkled some Gesso on the background and also used it to edge the red triangles and the photo. I just used a foam brush and ran it along the edges.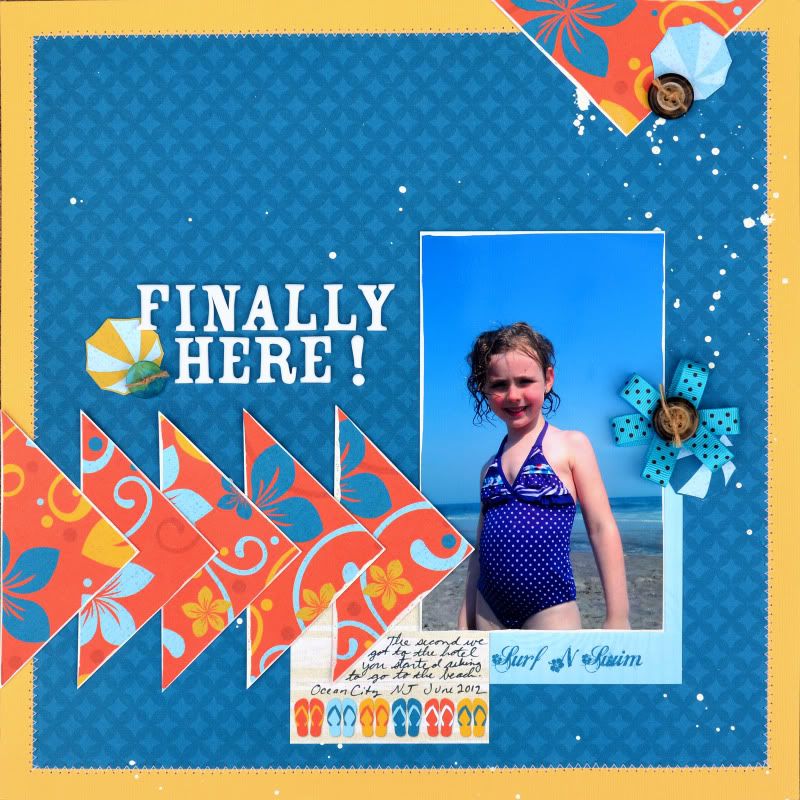 Not in the kit: Gesso, twine, alphas, cardstock.
Here I misted again. I really loved this orange circles paper and wanted to use it for the background, but looking at that large section of it was making my eyes go a little buggy. (I am pretty sensitive to small patterns) I used some navy smooch spray to break up the repetitive pattern a little bit. I also fussy cut the car and the palm trees.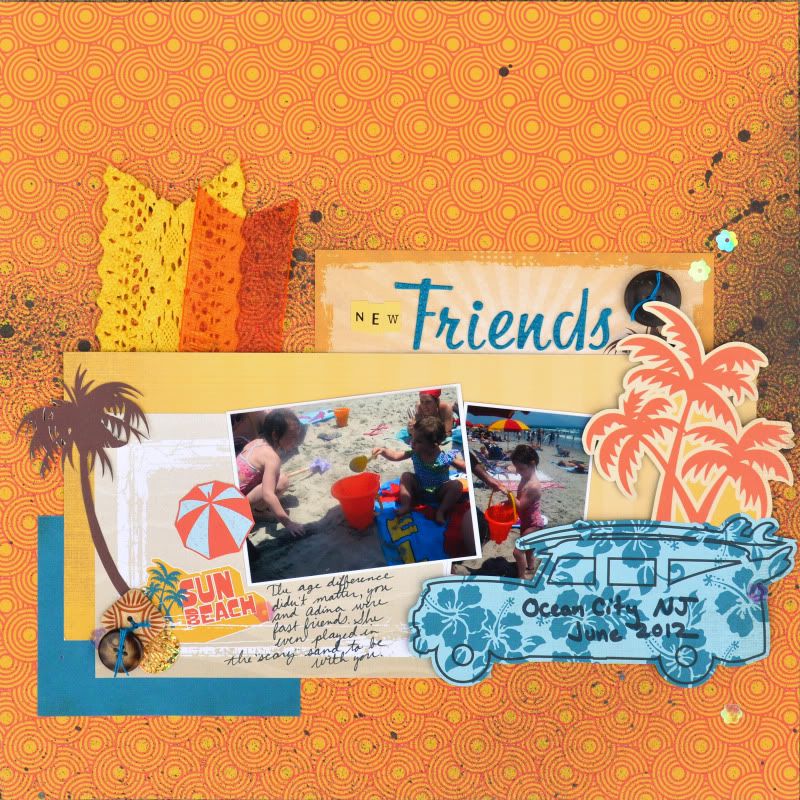 Not in the kit on this page: smooch mist, white cardstock, thread, alphas.
I loved this kit so much, that I kept right on going with cards, but I will save that for another day.