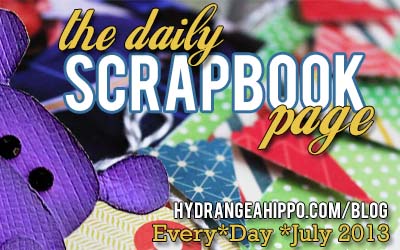 New layouts have been posted to the Layout-A-Week Blog as we continue The Daily Scrapbook Page through the end of August. Truth be told, CHA threw me for a loop and it has taken until now to fully recover and get back on track.
We have new layouts, new techniques and even NEW products on these next 17 layouts — that will be 30 videos showing how to make scrapbook pages from start to finish!! I hope you'll join me on this journey… stay tuned for a big announcement in a few days….I have the itch to give away something BIG….I mean literally weighs 20 lbs or so! And no, it is not Marshmallow. What do you think it is?
Thanks for stopping by!