It can't be the holidays without a glitz, glimmer, and shine!! So here are five ways to use Tattered Angels' Glimmer Mist…
Spray if all over something to give it a "glow".
I sprayed this entire banner with Graphite Glimmer Mist for a spooky effect.
Use it to add "COLOR". Since Glimmer Mist also has a color component to it, you can use to add color to just about any project. I had some Prima Flowers that were not the correct colors for a page I was working on. So I misted them to make them the right colors. You can view the whole process in a tutorial I posted about Glimmer Misting Flowers.
I began with this:
And I ended up with this:
Prima Marketing Inc also offers white flowers in their Festive Collection (they come in cute little cans!) that are PERFECT for Glimmer Misting. But if you don't have those on hand and have just any flowers, you can always recolor them with Glimmer Mist, given that the flowers are lighter than the mist you are using.
Use it to TONE IT DOWN a page or element. Just like you can brighten up paper with Glimmer Mist, you can tone down dark papers by using a lighter colored Mist.To tone down the black of the diecut paper on this page I first sprayed it with Pearl Glimmer Mist and then added it to the page.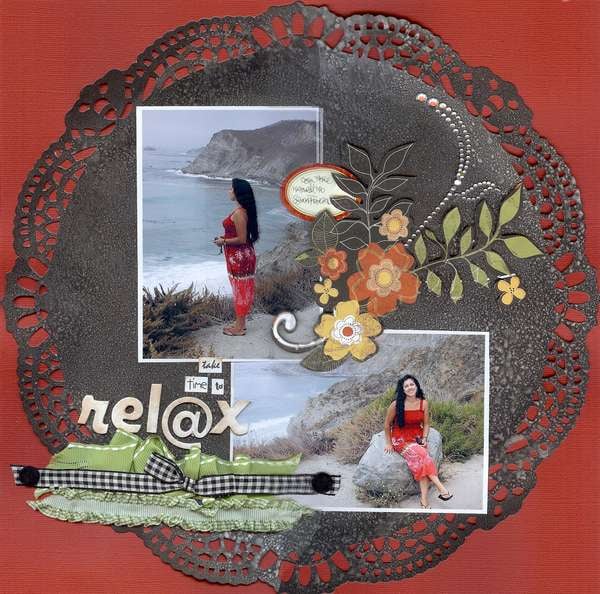 Spray it on PLASTIC! I didn't think it would work the first time I tried it but it did! LOL I sprayed these stars on this layout and just let it set and the Mist dried, nice and sparkly too. Take a closer look at the beads and epoxy charms on the banner I posted above–they are also Glimmer Misted as well. The trick is letting it dry.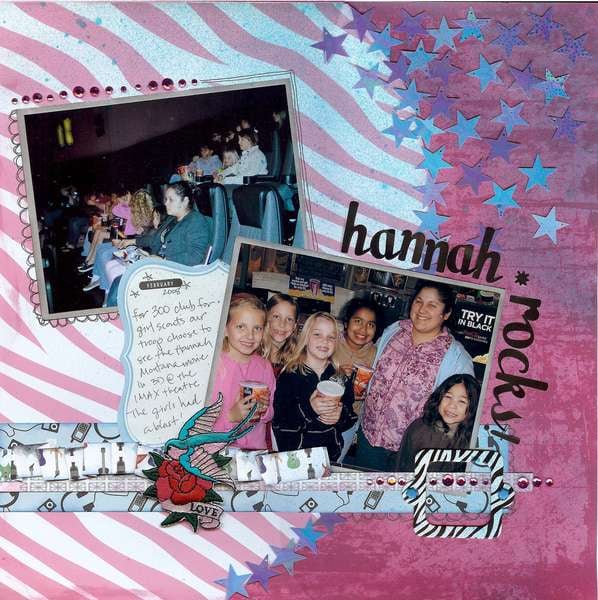 LAYER it! Use several colors of Glimmer Mist on the same element to create a greater depth of color. Use browns such as Gingerbread or Coffee Shop to achieve a more antiqued effect. I misted the flowers on this page first with each individual color. Those colors were too bright so then I misted them all with browns and they came out just right.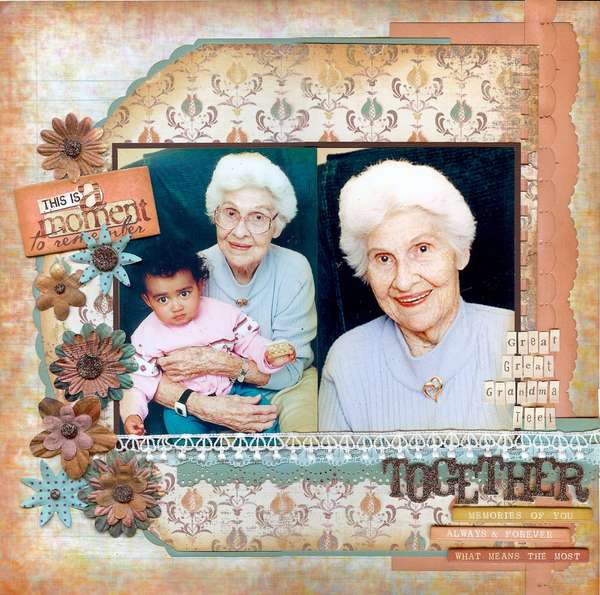 On this page I used Jazz Blue and Bubblegum Pink Glimmer Mist on Black Cardstock to create a fun sparkly background to complement the Thickers LettersI used on the title and the glitter on the star. Also Misted the butterfly diecut from My Mind's Eye:
Happy Misting!