I love the look of crackle! I used to do it the old fashioned way…paint one coat of paint and let dry… paint a coat of crackle and let dry… paint another coat of a contrasting paint and let crackle. I had to be really careful about too many brush strokes, the direction they went in…and who knows if it was acid free!!??
Last year Tim Holtz came out with Distress Crackle Paint, matching all of the colors of his Distress Ink line. At first I was skeptical but then I was hooked! The beauty of it is the whole thing is self contained.
One pot.One coat.Even the brush is included!!
(Attached inside the lid)
So here are five little projects & ideas for using Tim Holtz' Distress Crackle Paint:
Make it Realistic.
Crackle is great for giving more depth to projects. It works great on "leaves" and home decor projects too. I used it on this wall hanging I did for Polka Dot Whimsy last month. The crackle paint on these Scenic Route Chipboard Leaves makes the leaves feel much more real, giving them the texture they need to stand out on this project.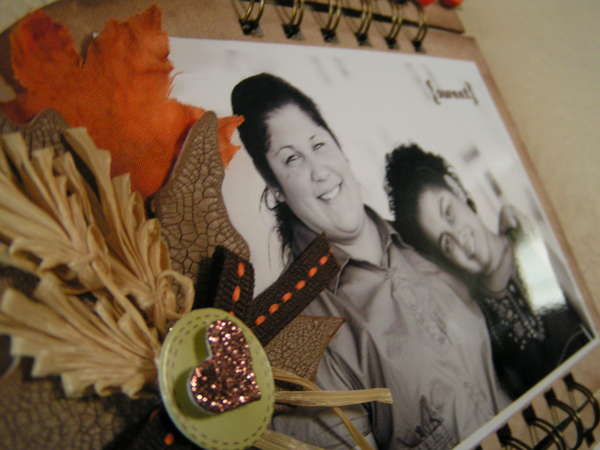 I used crackle on the edges of the leaves on this wreath: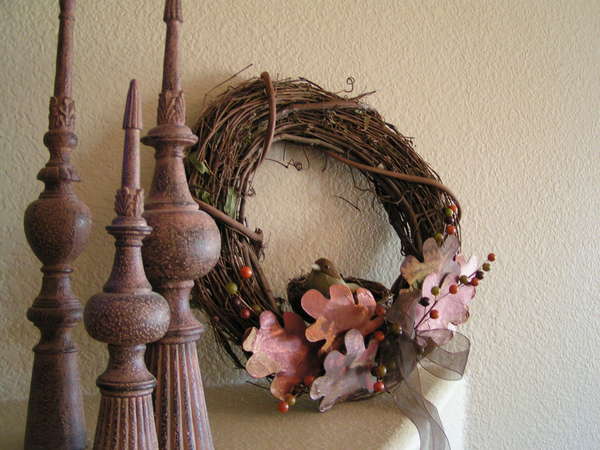 Dress Up Plain Chipboard
I painted some hearts with the Crackle to give them a different texture and make them stand out from the background. Great for shabbier, vintage looks! Here I used it on a heart:
I used Crackle on two chipboard flourish diecuts on these layouts to match the feel of the papers (by Karen Foster and Graphic 45):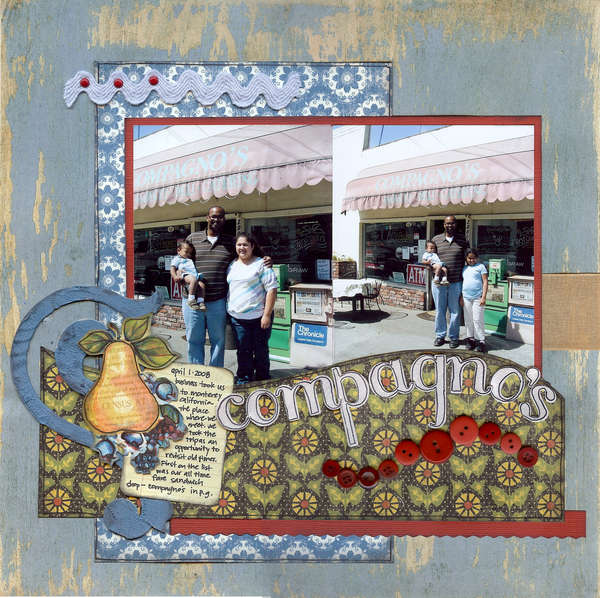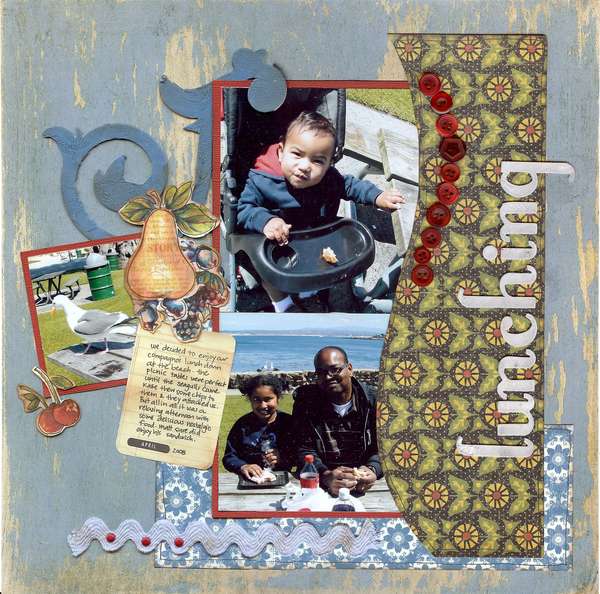 Ink It Like Crazy
Even if the paint does not match your layout, it takes ink really well! I used Green distress ink (Shabby Shutters I think) and some Colorbox Chalk Ink in Olive Pastel on this book plate. I only had Old Paper Distress Crackle Paint but I inked it to match. My friend Anne saw the page and swore Ihad used Green Crackle Paint–nope!

And these chipboard elements looked rather gray after I crackled them but I inked them with Iris Ink and they came out blue!

Use it like Paint
On this Zutter Cover-All Mini Book Cover I used Crackle Paint to cover the seams between the papers I used to cover this Cover-All. I could have used paint but the Crackle works almost like a spackle! And it has a totally different feel.
(Photo Coming Soon…)
Use it on Something Unexpected
I recently read an article on Craft Critique Blog about Prima's Festive Flowers. They actually used Crackle Paint on them!! Makes me wonder what else I could use it on besides chipboard and paper…
A few months back I used Crackle Paint on an acetate star on these luggage tags: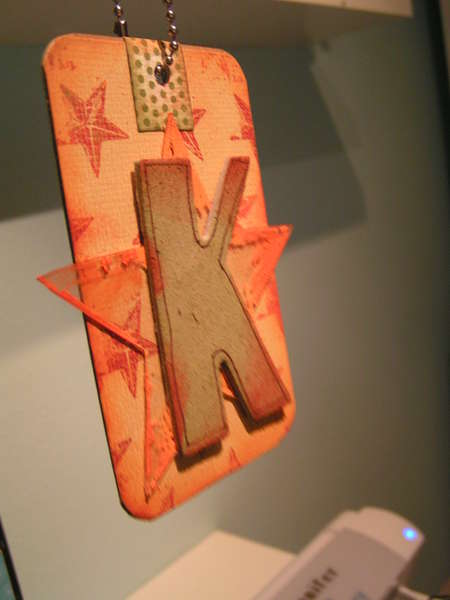 So I know what some of your are looking for… a giveaway!! I sent out my regular email newletter this past Wednesday. The first five people who read to the bottom and sent me an email with their mailing address are receiving a handmade Christmas card from me PLUS a few diecut vinyl shapes from my QK Silhouette. Everyone who sent me their address will receive a handmade card from me too!
Well, of those first five, I am drawing one person's name to receive a custom cut front door sign in vinyl from me!! And the winner is…
JULIE MAGALLANES!!
Please email me (you have my address) to claim your prize! And congrats!!
And don't forget to visit Scrapbook Royalty's blog today for your chance to win in the "Twelve Days of Christmas" Giveaway!!