Yes, it is Saturday. Well, I guess I just can't get myself going in the new year! LOL
Here are five different ways to make titles more interesting:
1. Use different colors to make certain words stand out: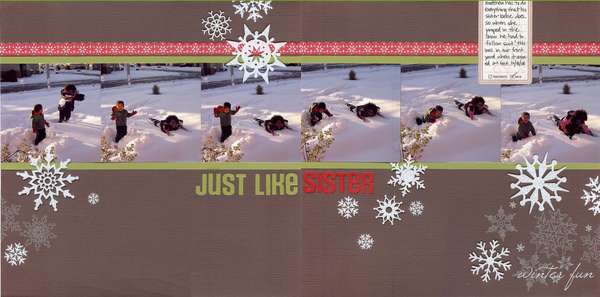 The break between the green patterned paper and the brown CS on this page made it easy to make a two-tone title:

2. Do the title vertically: Sometimes I actually turn the page so the title appears to be at the top, glue it, and then I turn it the right way.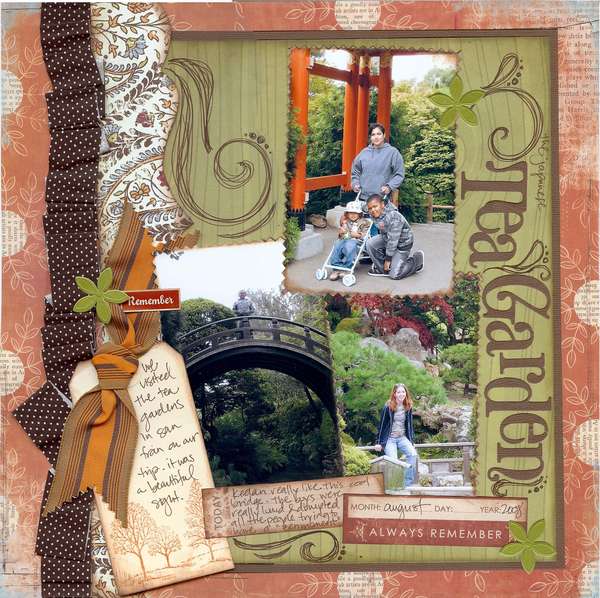 3. Use multiple fonts. Try mixing stickers, chipboard letters, and rub-ons in one title.
I used 5 different fonts on this — cut the title with my Silhouette: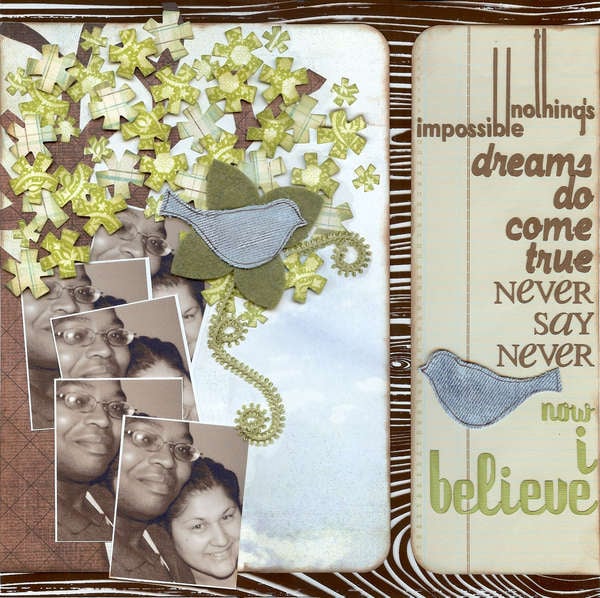 I used vinyl, glittered chipboard, and plain chipboard letters to make this title: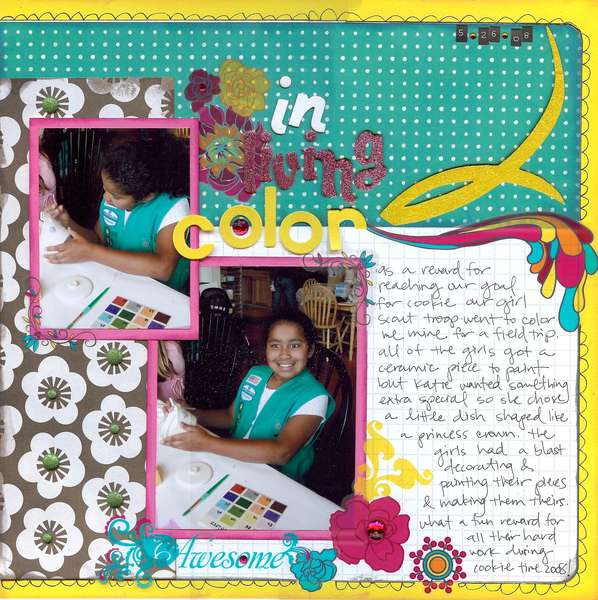 On this page I used small sticker letters, felt letters, and glitter chipboard letters from three different brands!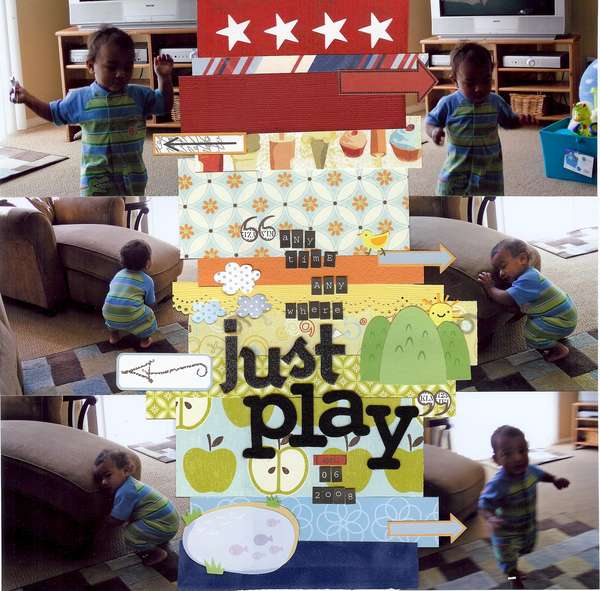 On this page I actually mixed two different diecut fonts, using a different font for the capital letters on "Christmas Baby". Then I used a really small diecut font to create the first part of the title:

Here I used a BIG font for the main title and did a subtitle in handwriting and a really small diecut font:
4. Center the title around a line on the page. I used the edge of the blue cardstock on this page to create the title around. I actually scraplifted this page from the "Scrap Simple" idea book.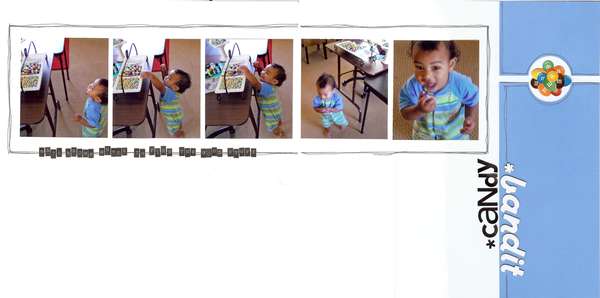 I used the line of the photo on this page as a base for my rub-on title:
5. Set your title around an object. Here I used the snowman printed on the page as a base for my title:
My title on this page just follows the photo: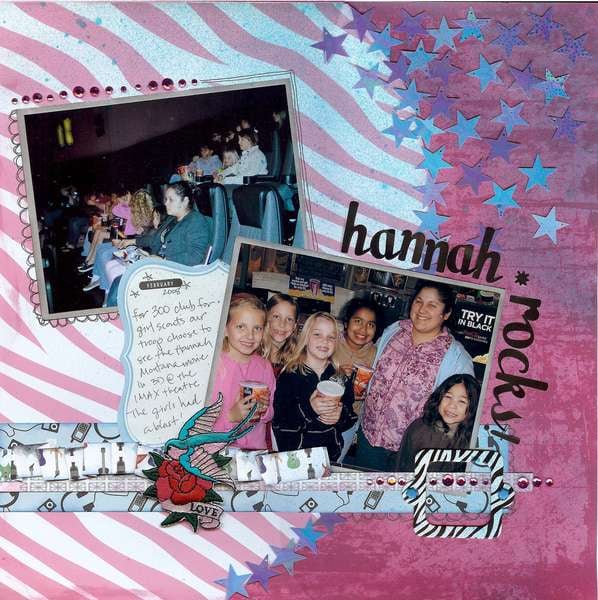 I stamped a jounaling post and that made the perfect path for my title!

I rotated the design above to create the page below, using the journaling spot as a guide for the top of the letters in the title:
Here I followed the curve of the circle on the page: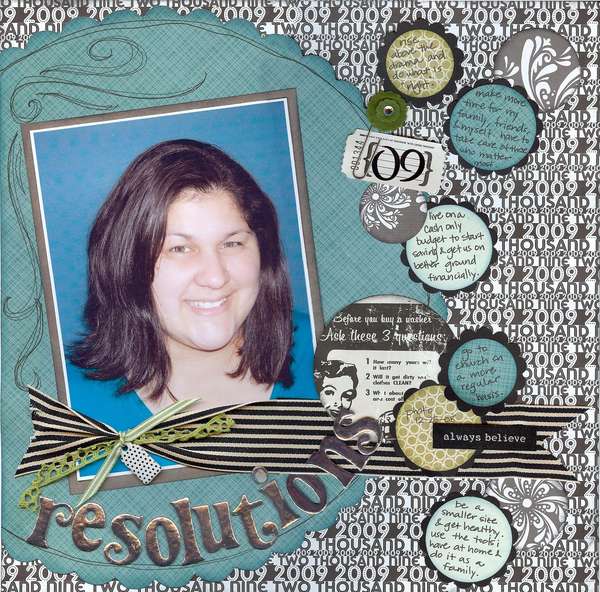 I did the same thing as above just vertically: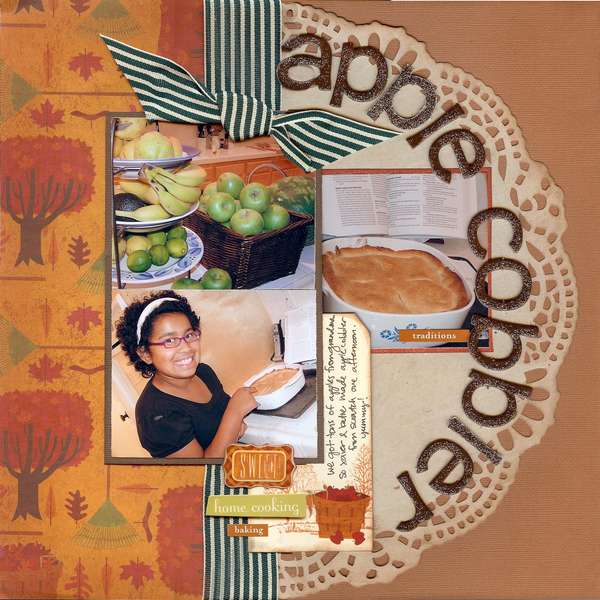 I wrapped this title around a journaling spot as well:

Also, please help me to win the Quickutz" Deck the Halls" Contest by voting for my entry. You can vote EVERYDAY until Jan 22 so if you have a moment, I'd really appreciate your support. Just login to the Quickutz website. Then come back here to click on the link above to take you to the correct page. The click the green "Vote" button by my project to vote for me. The grand prize is $1000 in QK goodies!! Thank you so much!
Also be sure to check out the Creative Cafe blog party going on right now! There are giveaways and some super cute projects. Here's the link:
http://mycreative-cafe.com/blog/?p=494
Happy Scrapping!