What can I say…I'm just lagging! Somehow over my little "vacation" my priorities changed from scrapping stuff to family and house stuff. Good thing because I am sooooo behind not keeping up with my home and family. We got the garage totally cleaned today. It is beautiful. I can park BOTH cars in it too!! And I started on my taxes. There is not a receipt or paper out of place–I love it!
Now I've got to get into "SCRAP" mode!! It would help if my room was clean but still it is not. Since I helped Xaver with the garage I figured he would help me with my scrap room but he just mumbled something about his back so I guess I will be doing it on my own. Oh well…
So here is the Five Fridays post I promised … a couple of days late but hey, I did it, right?! LOL
Five Fridays #20 – Five Non-Binding Ideas for the Zutter Bind-It-All
As much as I do love to bind things with the Bind-It-All I love finding OTHER uses for it as well. You might have seen some of these before but hey, if an idea is good, share it! Here are some of the ideas I have come up with:
1. Make a notebook style edge on your scrapbook page.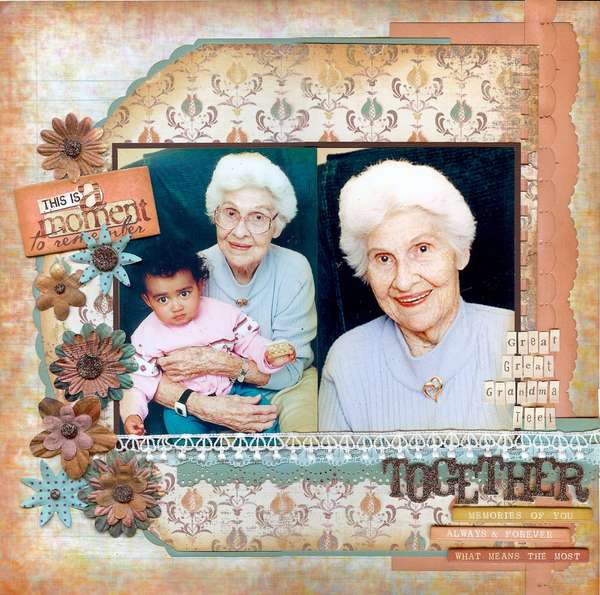 2. Create a fun border by using the Bind-It-All to "eat away" at the edge of your paper.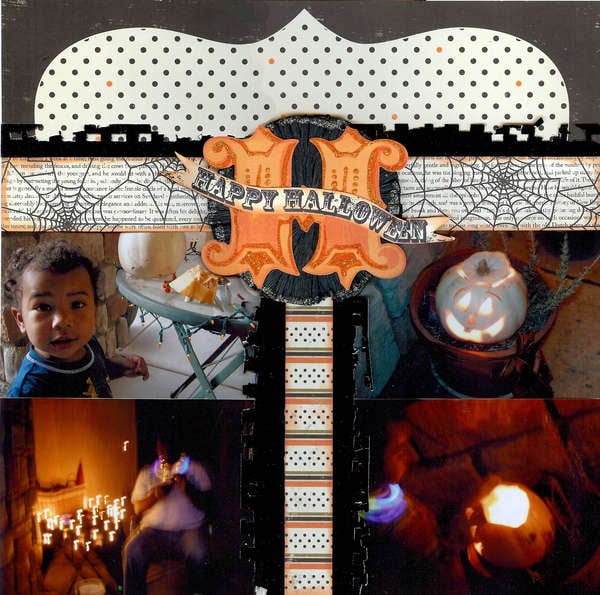 3. Make a candy holder. I made these using 6×6 paper and abot 2 feet of ribbon. Details on how to make them on the Zutter Zisters website.

4. Create holes for tying ribbons or threading ribbons. On this card I punched two rows of holes using the Bind It All (folded the paper to cut two rows of holes) and then threaded strips of ribbon through the holes to create a unique border.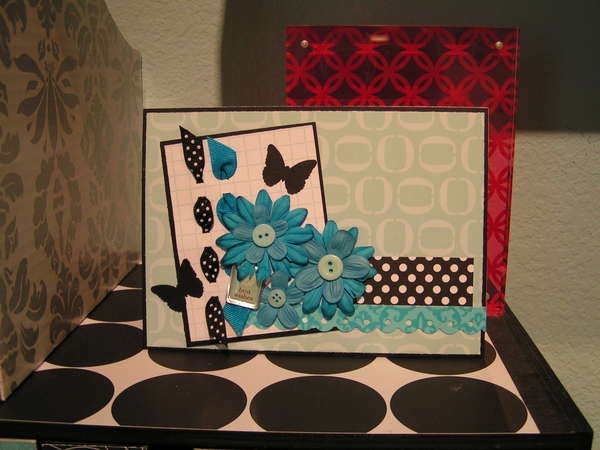 I punched holes in the top of this wall hanging and then tied ribbon and fabric strips through the holes. All supplies from Polka Dot Whimsy Oct 2008 Specialty Kit.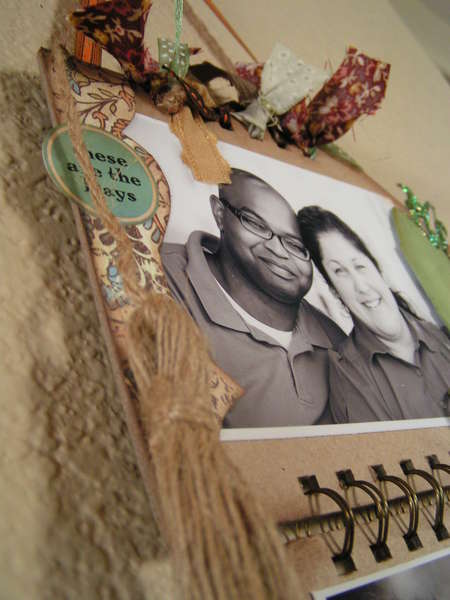 5. Use the O-wires for something else. I am in the middle of creating a really fun project with the O-Wires I can't post just yet but until then, I have been working on a necklace hanger for Katie from scrap O-wires. I'll be posting it in a few days so start collecting your scrap wires to make this fun project!! You can get really creative and make a sculpture with them too.
Happy Creating!!