This Hydrangea Hippo Paper Bag Book Kit was so much fun to work with! The colors and patterns are right up my alley and it has just the right combination of papers, embellishments and trims. I loved that almost all the papers came in pairs, so I didn't have to choose which gorgeous side to use. (I also could have used the duplicates to easily make a double page layout – love that!) Even though the 
Hydrangea Hippo 
Paper Bag Book Kit
 can be used to make a mini book, it is packed with enough goodies to make layouts and cards as well.
For this first page I used the yellow papers as the main color because it matched the colors of my photo. These photos were taken in a fancy restaurant and show my daughter acting all grown up drinking sparkling cider from a champagne glass. I wanted the page to reflect the formal occasion. I love how the yellow makes the pink and browns pop. I think these brown dotted circles were possibly my favorite thing from the kit. I just couldn't wait to use them!
The only things on this page that were not from the kit are the letter stickers and the chipboard frame. To conserve paper here, I cut the middle out of the bottom yellow paper to use on another page.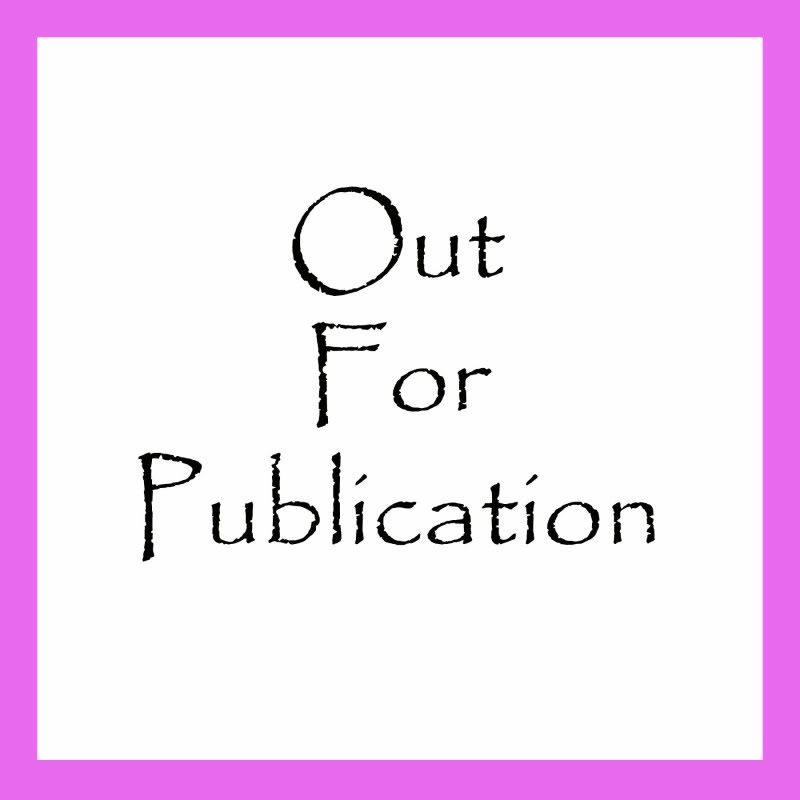 For this page, I just loved the photo. It's so bright and crisp that I wanted it to really shine. I kept the layout sort of toned down for that reason. I left the decorative edge on the bottom of the paper and trimmed an equal amount from the top to bring the page back to 12×12. The circles were punched from the other sheet of the blue striped paper and then adhered with foam tape. 
Not included in the kit: the alphas, the punch and leaf die.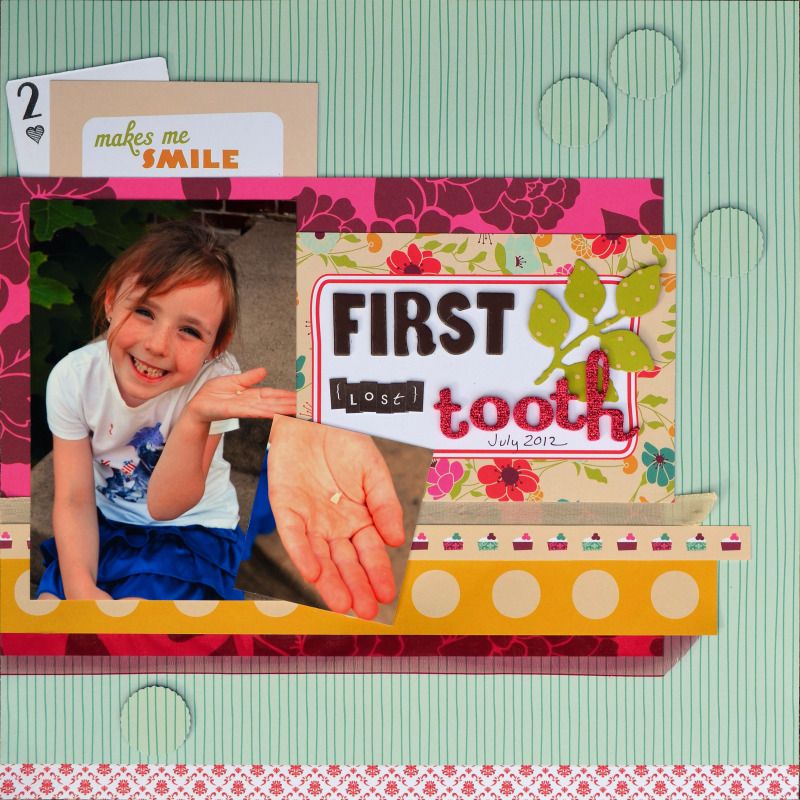 There is a fabulous selection of ephemera in this 
Hydrangea Hippo 
Paper Bag Book Kit
, and I decided to just pile it on, on this page. I felt that it fit the comic book theme. I kept the background simple to allow the clustering to pop. I also used a lot of stitching on this page to give it a little more definition. 
Not in the kit: alpha stickers, thread and cardstock.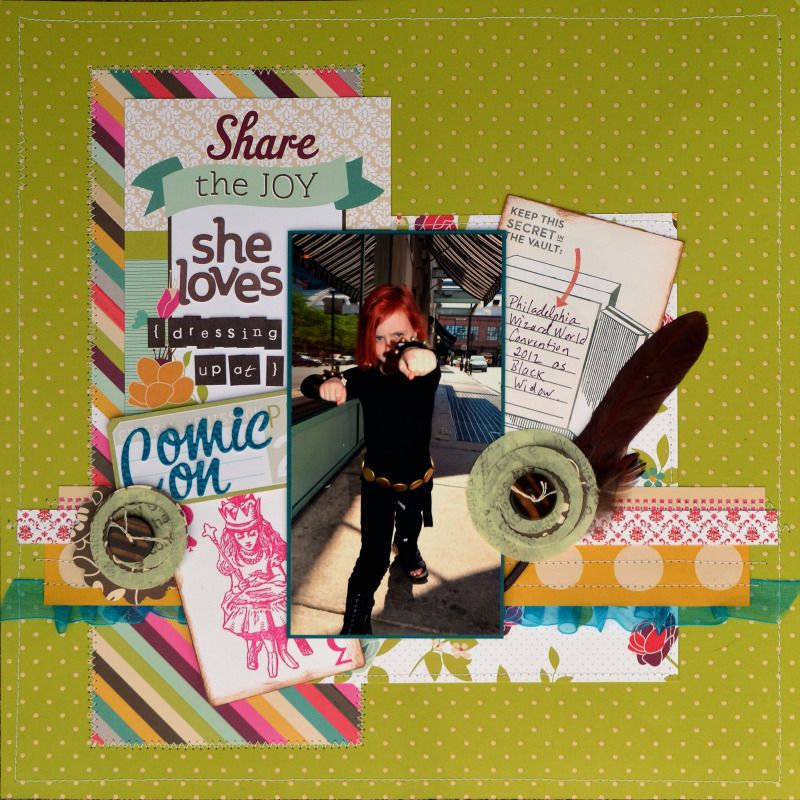 These are just my first three layouts with this kit. There are plenty more supplies left to create at least a couple more pages and probably a few cards too.
Posted by Megan Aaron
of the Hydrangea Hippo Design Team
Want to create layouts like these?
Check out the Hydrangea Hippo Paper Bag Book Kit in the HH etsy shop. 
Happy Crafting!