Hydrangea Hippo's Carnival Celebration Paper Crafting kit is packed full of beautiful papers, fun textures and fabulous embellishments! There was definitely a love-y feel to it, but I always see any type of theme as a challenge to myself to make something different.


I started with this page. I just love how the orange pops on all the different pinks. I added white cardstock, some thickers and thread for the sewing, to what was already in the kit.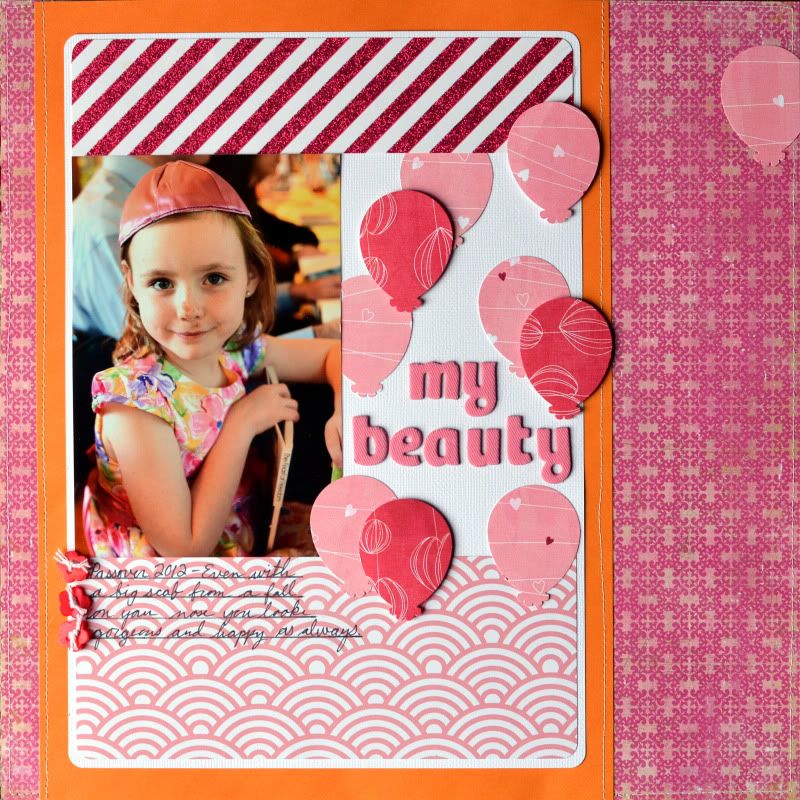 Then I wanted to try something totally different. I wanted to try a color combo that was a little outside of the box for me, but that the 
Carnival Celebration Paper Crafting kit
 was screaming at me to do!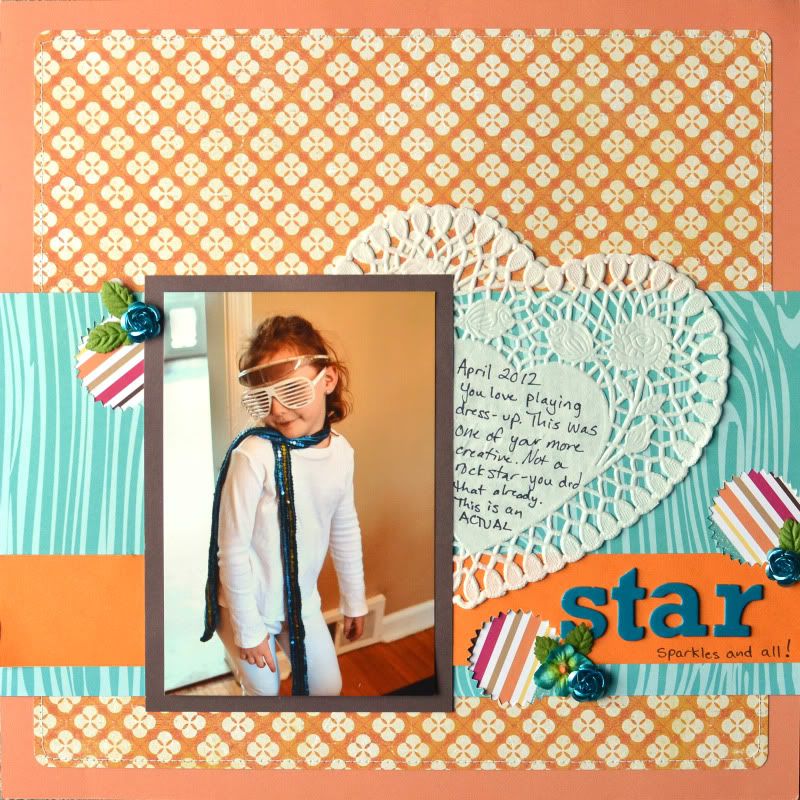 I could have combined the blue of the woodgrain paper, which sets off the scarf in the photo, with the pinks from the previous layout, but I thought bringing in some orange would be unexpected. Here I added thickers, thread and these awesome metal flowers from Hydrangea Hippo!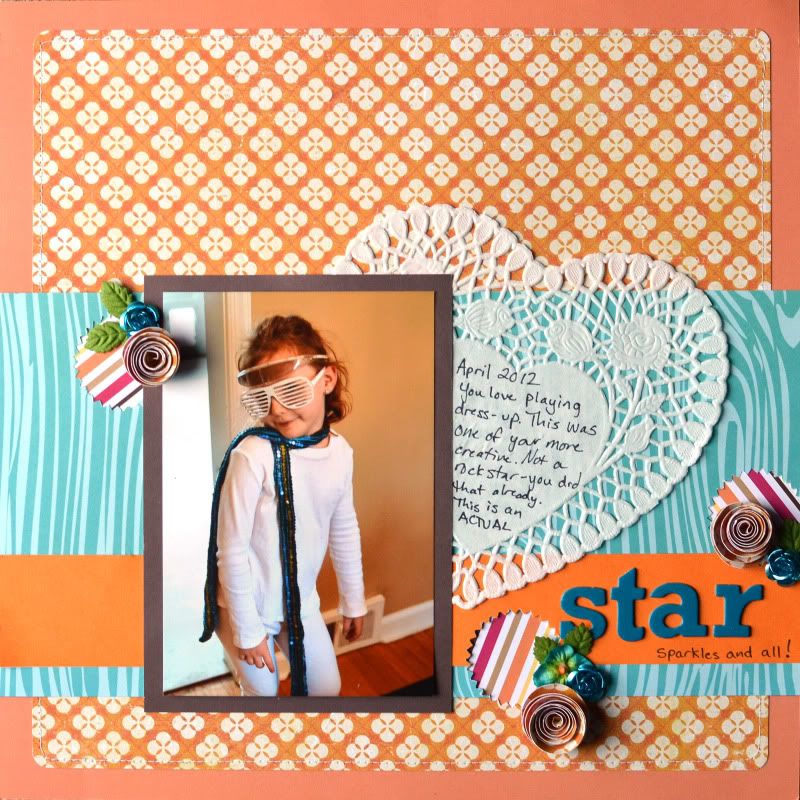 BUT, if you don't have the metal flowers, here is an alternative for you. I took some of the orange patterned paper and made these spiral flowers. They are so easy! Here they are sitting next to the metal flowers, but they could easily just replace them ( I just couldn't take them off because I had already glued them down)
I went a little with the love theme on the cards because the sentiments were just there asking for it!
Here the only thing I added was the cardstock for the card, and some stitching.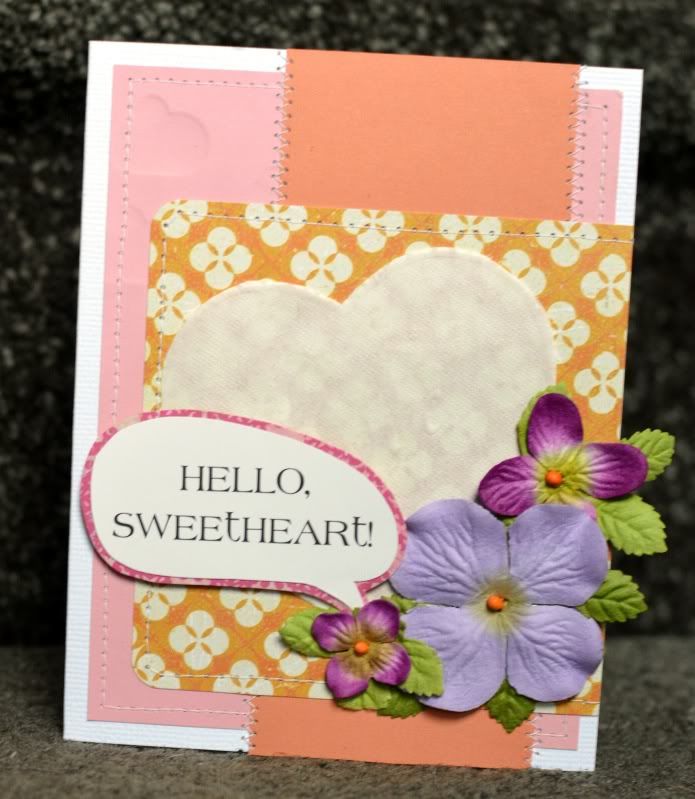 Here I added some cardstock, some stitching and some twine.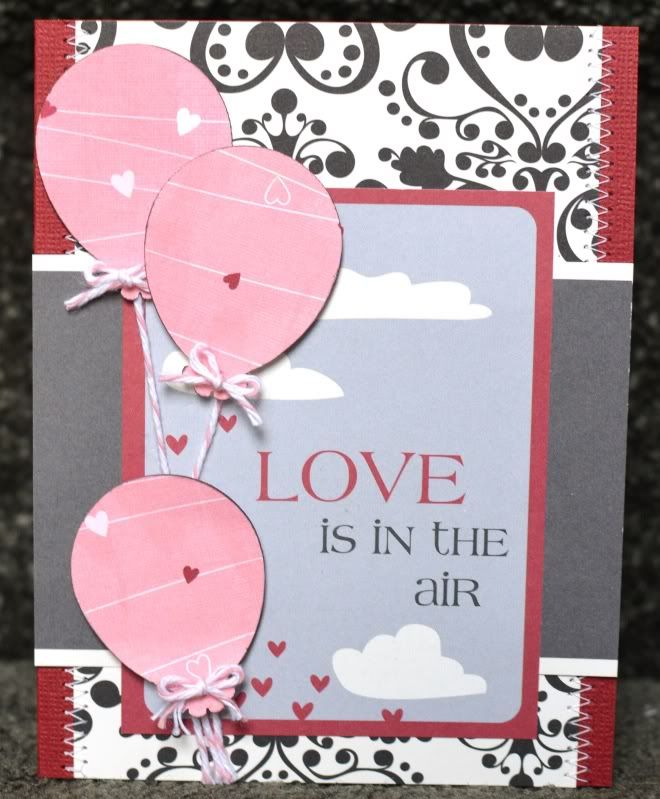 All I added here was the cardstock and stitching really, but I also used a couple punches. The flower I created with a 6 petaled flower punch. I also used a border punch on the scalloped borders, and a leaf punch.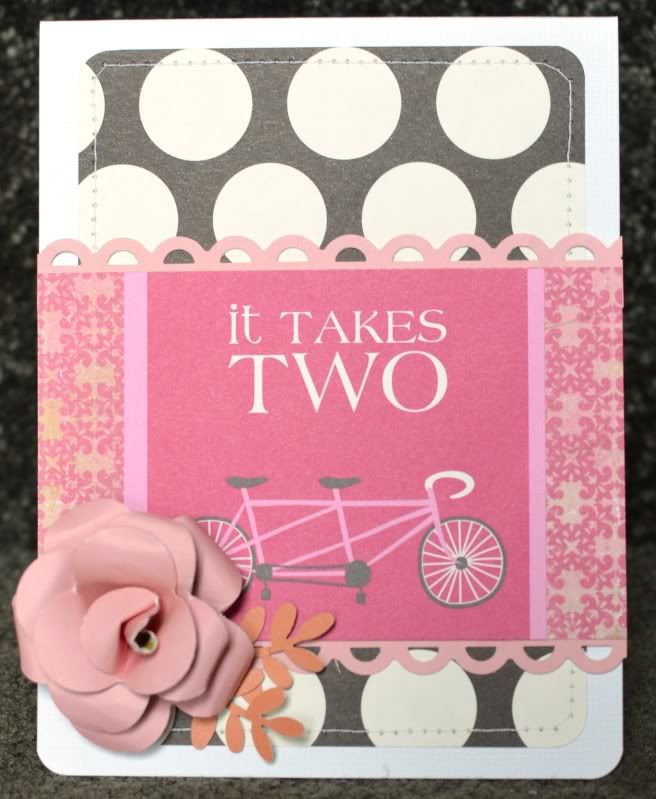 for Hydrangea Hippo