Clearsnap is Made in the USA so what better time to celebrate that fact than on the 4th of July!
Hop along with our team as they share patriotic projects to ring in this Independence Day here in the US.
Start at http://blog.clearsnap.com after 9am Pacific on July 4, 2013.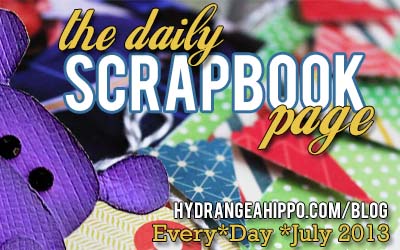 Today I am sharing a fun layout as part of our "The Daily Scrapbook Page" series all this month here and on the Layout-A-Week blog. Subscribe to our YouTube channel, follow us on Facebook, and add our blogs to your RSS feed to get all the updates!!
Here's how to make the layout!!
[embedplusvideo height="365″ width="450″ editlink="http://bit.ly/14QgFHc" standard="http://www.youtube.com/v/BDQbJochtys?fs=1″ vars="ytid=BDQbJochtys&width=450&height=365&start=&stop=&rs=w&hd=0&autoplay=0&react=1&chapters=&notes=" id="ep5328″ /]
Supply List:
ColorBox® Premium Stephanie Barnard SPRAYS! in Blueberry and Sky
Rowlux® Illusion Film in Red 3D, Dark Blue Sea Glass, and Aqua Sea Glass
The Crafter's Workshop/ Balzer Designs Herringbone Template
Cardstock and Pleated Border by Bazzill
Journal Spots by Jillibean Soup, October Afternoon
Stickers by October Afternoon
Envelopes by American Crafts
KI Memories Glitter Cardstock
Washi Tapeby Freckled Fawn and Hopscotch Crafts
Paper by Scenic Route, Octover Afternoon, CTMH
Sizzix Big Shot and Stars Die
3L Scrapbook Adhesives Crafty Power Tape
Silver Cord, Vellum, Doilies by Michael's Stores
Stampin' Up! Star Stamp
Hot Glue
Paper Towels
Sewing Machine & Thread
Heat Gun
Vintage Books die cut into Circles
Hop List:
http://blog.clearsnap.com
http://stephaniescraps.blogspot.com/
http://http://debbiecole.com/blog/
http://www.tamisanders.com
http://meihsia.blogspot.com/
https://hydrangeahippo.com/blog YOU ARE HERE
http://sabrinaalery.blogspot.com/ GO HERE NEXT