Last night I picked up some papers from my LSS to create some samples. I started on one layout. Figured I'd keep it simple and follow an assignment – I used a sketch from the latest Page Maps newsletter. I also used Black & White photos to satisfy the requirements for the WhoGAS 52 Weeks Challenge this week. So here's my page: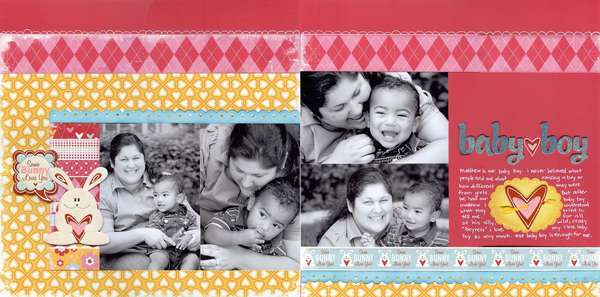 As I was putting away my scraps I had an realization. I should not put the scraps away because it will just add to the mayhem in my room and I will never use them! I should do what my friend Alondra does — create cards with the scraps as soon as I am done with my layout. So I used all the stickers and all the scraps (except for a couple of strips) to create 8 cards! I had nothing but two half sheets of CS to put away!! Woohoo!!

Do I need the cards? Nope. Well, I have plans for two of them so the other 6 I listed as a set on Etsy.
I added a new goal to my column on the left — making cards with scraps as soon as I am done with my pages, especially the pages I have in page kits. Cardstock I won't count because I do use scraps of CS that are put away. But stickers, ribbon, and patterned paper are gonna be made into cards!! I can even get a head start on Cards for the Troops too.
Ahh, progress is wonderful…