It's Megan, back with some more projects from the Summery Trinity papers kit. I shared a few layouts before, and now I have some cards for you.
Here I used my cricut to cut out the coral from one of the patterned papers. Other than the cricut, the  sentiment stamp, cardstock and thread are not from the kit. That fabulous orange trim is though! How amazing is that?! I seriously loved all the trims in this kit!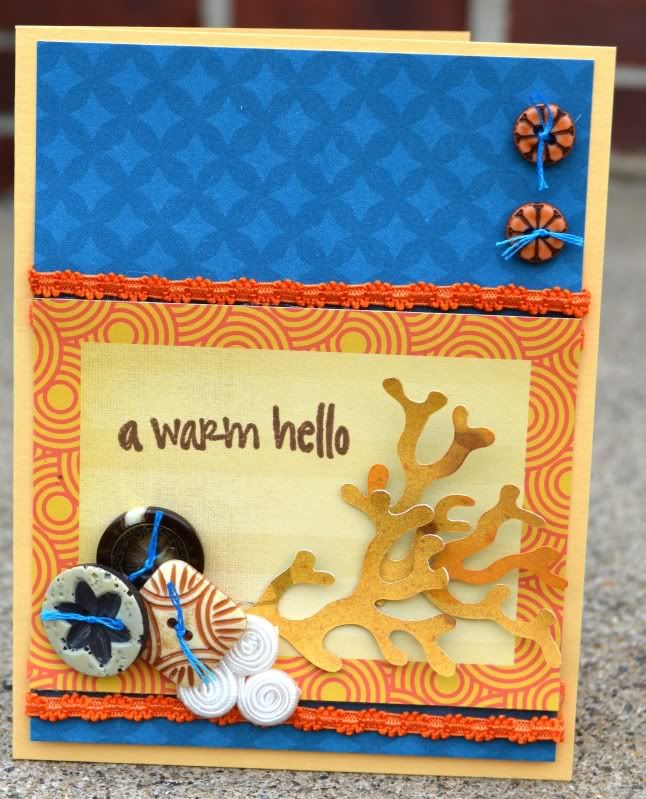 I kept this card really simple. I am a fan of the clean and simple style, and I just loved how the blue cardstock set off the journaling square from the papers. It's tough to see here, but I used some of the sequins on the flower centers for a little bit of shine. I used cardstock and alpha stickers that were not in the kit.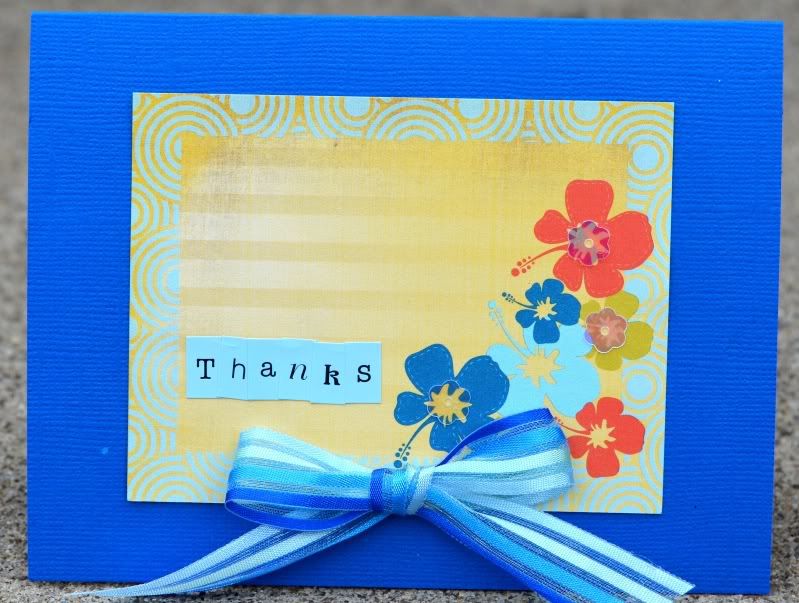 I went a slightly different direction here. I was loving the summer theme, but as I was making this card, I decided that it didn't need to be summer, it looked more festive like a birthday to me. I guess it's the polka dots. Not from the kit here: sentiment stamp and cardstock.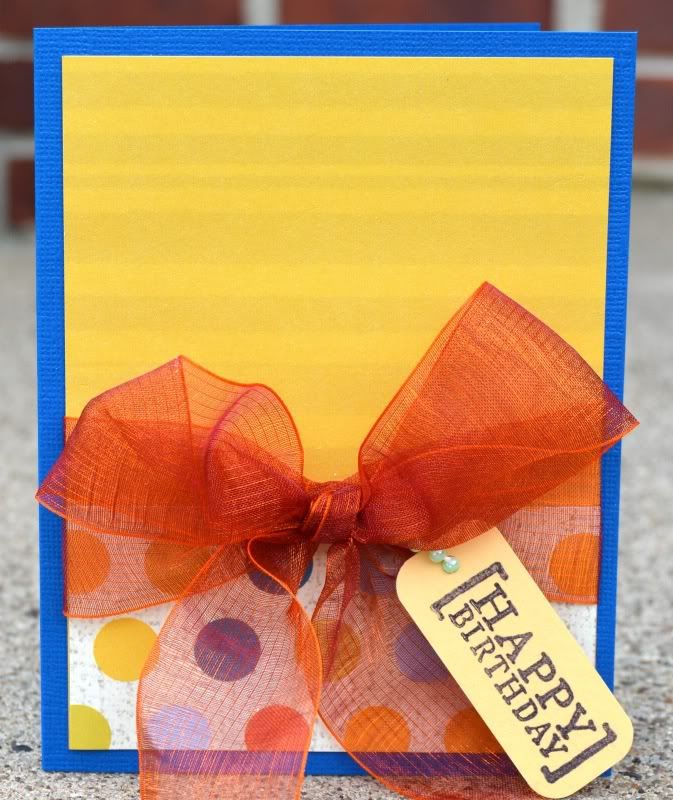 Here I used a few more of the trims. Not from the kit: cardstock and sentiment stamp.