It has been a week since we started on this adventure! Ifeel like I made 40 layouts! LOL It is the video editing that takes the longest, I think …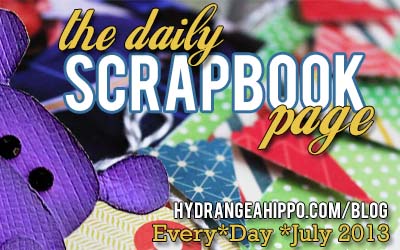 Anywho, I hope you are starting to get inspired and even get some of your own scrapping done!!! I am taking tomorrow off — taking the kids to the beach today so there is no time to make layouts and such. You gotta make memories some time, right? With that said, here is a run down of all the projects from this week:
To see today's layout & video tutorial, head on over to the Layout-A-Week blog and check it out!
Thanks for stopping by!